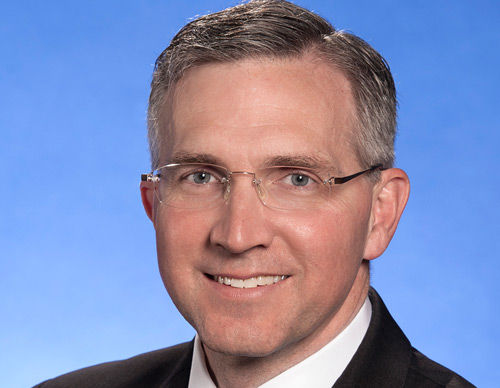 The Knights of Columbus Board of Directors elected Patrick E. Kelley as the next Supreme Knight on February 5th, to continue the mission of charity, unity and fraternity established by the Order's Founder, Blessed Michael McGivney, almost 140 years ago.
His tenure as the Order's 14th Supreme Knight will commence on March 1, 2021.
Patrick Kelley is a retired Navy Captain with 24 years of military service. In 2016, he retired from the the U.S. Navy Judge Advocate General's (JAG) Corps Reserve, where he specialized in international and operational law and served as theCommanding Officer of the international law unit at the United States Naval War College. Previously, Mr. Kelly had a long career of public service that included advisory roles to Congress and the Department of Justice. Mr. Kelly also served as Senior Advisor to the Ambassador-at-Large for International Religious Freedom at the State Department. His responsibilities included serving as the Departments's principal interlocutor with the Holy See and other nations on religious freedom issues.
Mr. Kelly holds a law degree from Marquette University Law School and a master's in theology from the Pontifical John Paul II Institute for Studies on Marriage and Family at The Catholic University of America.
The above information is taken from the Knightline.